NEW YEAR – NEW ORGELBOXES!
02.12.2014
Our next update contains three new Orgelboxes that we would like to present to you today: the AK-103 Reptile, the K2 Black Pearl and the P90 Fury!
Attention Elite Soldiers!
Three new Orgelboxes are now ready to roll out and will be available to you with our next update.
AK-103 Reptile
The weapon in this Orgelbox has a real bite! Perfect colouring for hunts in the jungle as well as leather with crocodile and snake-skin designs give this assault rifle a very fearsome appearance!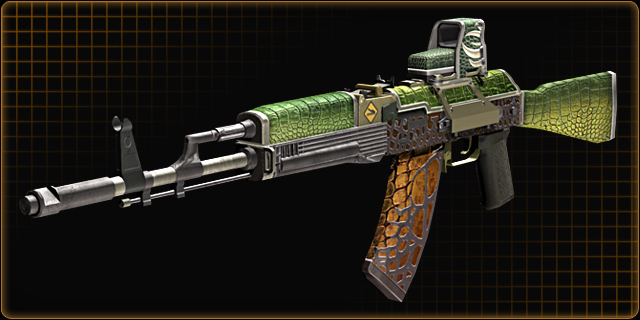 K2 Black pearl
Black coating as the base, with the finest decorations that would normally only be seen on the most exquisite of vases or porcelain: the impressive details give this weapon its unique appearance.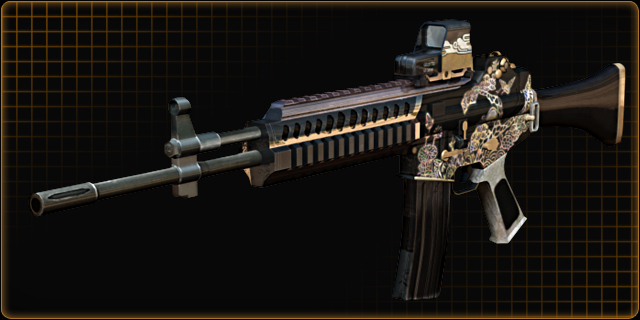 P90 Fury
Completely covered in a bold red and decorated with stickers – the perfect weapon for all who want to act out their lust for action in S.K.I.L.L. The Fury makes rushing the bomb site twice as fun!