S.K.I.L.L. THIS SUMMER: SOLO FIGHTERS REPRESENT
31.07.2018
New Mode, Maps and Weapons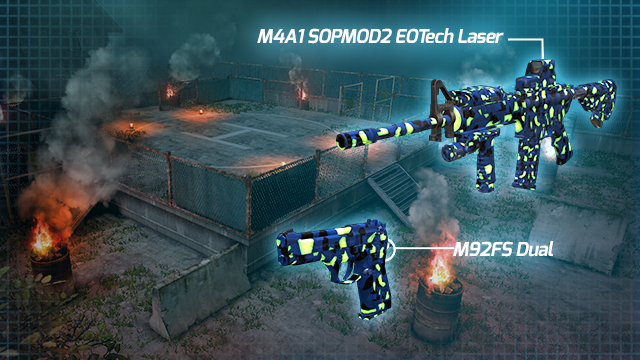 ONE ON ONE
We're all on our own, in the end: the brand new mode is all about tight skills and nerves of steel - fight in the 1vs1 mode on the exciting map 'Island'.
New Orgelboxes
The summer sale is here to ensure you are covered where it comes to fully-equipped firepower. Here are the two new orgelboxes:
M40A1 Templar A classic amongst sniper rifles with two zoom levels. Truly elegant in silver and gold. It's here for your inventory direct from the Templar's treasures.
NightGlow FX All-in-One Contains: AN94, Kar98k, M4A1, M92FS Dual, M870, SIG MPX & Baseball All weapons have special add-ons such as silencers, laser pointers and other features.
EVENTS WITH SOME REAL POWER
Soldiers fight not only for honour but also for rewards. With the update we are once again bringing you events that truly reward you for your time. Load up and join in!
As always, you can read the full details in the forum.
Keep up to date with the latest news by following us on Twitter and Facebook.
What are you waiting for – arm up and ship out!