NEW THIS SEPTEMBER: NANOS, CARGO SHIP AND CONVOY
21.09.2017
Is this man, or machine? Now in S.K.I.L.L.: Nano technology, a new map and Convoy.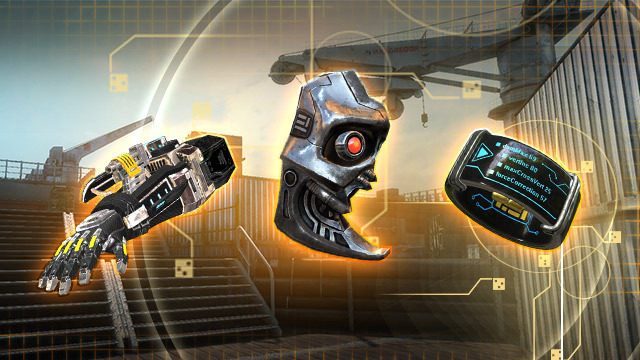 Soldiers,
Rainfall, storms and ever shorter days. Time for a round of S.K.I.L.L.!
NEW VIP MAP: Cargo Ship
A new TDM map can now be exclusively hosted by VIPs: Cargo Ship.
Back again:

Convoy and Thunder Run
This update brings back two modes: Convoy and Thunder Run  The following modes have been removed: Hero and Capture.
Deluxe Box: Iron Gun Collection
Get yourself one of the iron gun weapons. This box includes the following:
SIG551 Irongun
M4A1 Irongun
P90 Irongun
TRG Irongun
ORGELBOX: Nano Hand This box has the Nano Hand in store for you. Combine it with the Nano Mask and the Nano Wristlet (both available in the shop) and it will be hard to discern you from a machine.
Fever Sales
This update activates the Fever Sales once again. Play for LP and enjoy various discounts. Never heard of this before? It's something to look forward to!
As always, you can read the full details in the forum.
Keep up to date with the latest news by following us on Twitter as well as Facebook.
What are you waiting for – arm up and ship out!