S.K.I.L.L. THIS AUGUST: SOMETHING COOL FOR THE SUMMER HEAT
22.08.2017
Summer is here and with it comes 1 new map, a range of orgelboxes and something cool for hot summer days!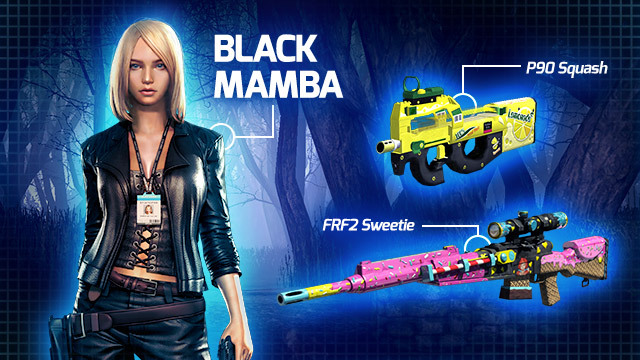 Soldiers,
Is it too hot for you? We've got the ultimate way to chill. How about a round of Snowball Fight, Heavy Rain Snow or perhaps a round of Summer Valley? For those of you who just can't decide, how about playing on the new Forest map? A little spooking can often cause a shiver, even in the hottest of temperatures.
NEW VIP MAP: FOREST
A new Seizure map is now available to be hosted exclusively by VIPs: Forest.
NEW TO ALL:

 

SUMMER VALLEY and Snowball Fights 
Summer Valley: play the summer version of the Heavy Rain map now.  Snowball Fight: to help keep you cool, why not play a round of Heavy Rain Snow?
AK-103 SKULL SUPREME
Seize your chance: from today on the new orgelbox AK-103 Skull Supreme is available in the shop. For the first time you can get the legendary AK-103 Supreme as the main prize – in the exclusive and deadly Skull version. What's special: up till now Supreme weapons were available exclusively as a special prize with the highest rarity, never before in focus as the main prize. 
Are you a winner? Then get this capsule now! 
ORGELBOX: Waterblaster Box This box offers 2 Waterblasters at once, the FAMAS Waterblaster and the Cheytac Songkran. The FAMAS Waterblaster is perhaps this update's highlight, with its special effects and reload animation.
Orgelbox:
Black Mamba Beach
The Black Mamba Beach is also beach ready and waiting for you.
It's back: ORGELBOX:
P90 Squash and FR-F2 Sweetie
2 old friends return for a short time exclusively in the summer shop
Brand new: Fever Sales
This update activates the Fever Sales. Play for LP and enjoy various discounts. Never heard of this sort of thing? It's something to look forward to!
As always, you can read the full details in the forum.
Keep up to date with the latest news by following us on Twitter as well as Facebook.
What are you waiting for – arm up and ship out!