NEW THIS APRIL: MAPS, SECOND WORLD WAR, CHICKEN GEAR
11.04.2017
It's no poultry affair!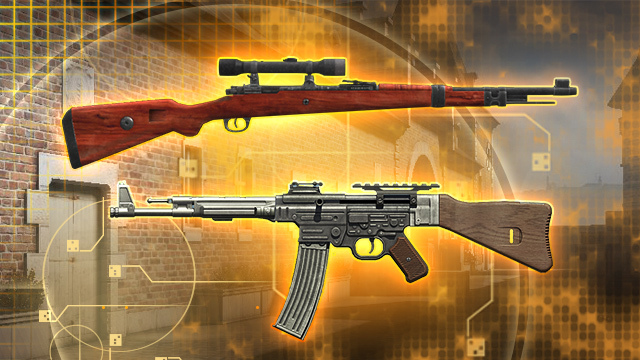 Soldiers,
We're sending you to the front lines of the Second World War and are also offering related equipment. But even in times of war, it is important to celebrate Easter: the Generals have permitted use of chicken uniforms and weapons!
NEW VIP MAP: VILLA
VIPs can now exclusively enjoy the 'Villa' set in the flair of the Second World War. Meanwhile, access to the 'Armoury' has been made available to all.
ORGELBOX: WORLD WAR II
You need to have the appropriate equipment if you are on mission in the Second World War. The repeating rifle 'Kar 98k' was highly praised by elite units above all for its excellent precision and penetrative force. Assault rifle 'StG 44' as well as machine gun 'MP 40' both stand out as effective weapons of war through their tremendous fire rate.
ORGELBOX: CAMO COLLECTION
A chest full of diverse camo sprays, including various FX versions. What's more, you may even come across the permanent camo sprays!
ORGELBOX: EASTER 2017
A loophole in the rulebook permitted the release of this set! It contains an 'AK103', a 'Bizon' as well as a 'TRG' in the style of a chicken! The Generals have authorised the release of a 'Happy Easter' to you all.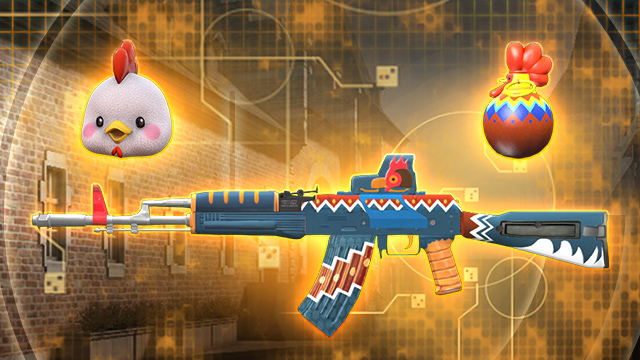 NEW IN THE SHOP
In tune with the flair of the Second World War, there's now a bundle available in the shop that contains a 'Luger' – one of the first ever semi-automatic pistols. Moreover, this set also includes a stock grenade that is similar to an 'M67'.
A chicken uniform (exception made courtesy of the Generals).
As always, you can read the full details in the forum.
Keep up to date with the latest news by following us on Twitter and Facebook.
What are you waiting for – arm up and ship out!