WATCH OUT - CHOOSE YOUR REGION!
18.12.2017
S.K.I.L.L. NA & EU: Double check your region selection!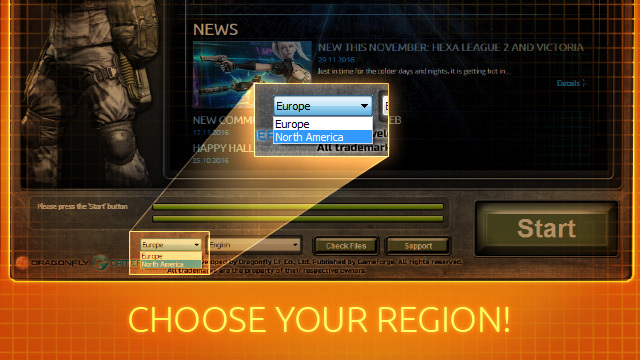 Soldiers,
Since October 25th, S.K.I.L.L. is available in North America, including its own servers. We've seen some of you had trouble connecting and are seeing the message "Not available in your region" when launching the game.
If you are seeing this, please check the region selected in your client. After a fresh install from Steam, the launcher will have "Europe" selected as the default region. So before you hit "Start", take a look at the bottom of the launcher, where you will see one drop down to select the region and another one to select the language. Once you have the desired settings you can start the game normally, and the launcher will remember your selection for the future.
Do you have more questions? Please have a look at our website in our FAQ.  Keep up to date with the latest news by following us on Twitter and Facebook.
What are you waiting for? Action stations!