A NEW SKULL SUPREME AND MUCH MORE!
28.10.2016
Did you like the M4A1 Skull Supreme? Then you are going to love the ACR Skull Supreme!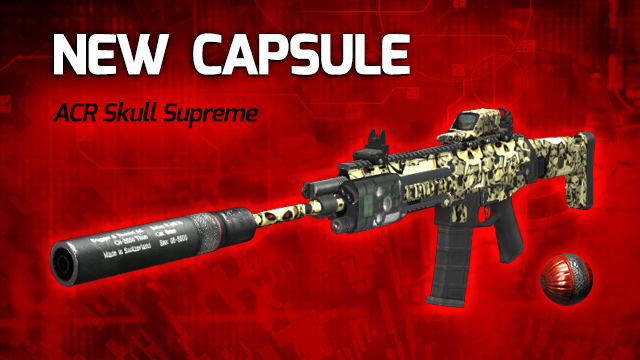 Attention soldiers,
New Skull Supreme Box
Did you like the M4A1 Skull Supreme? Then you are going to love the ACR Skull Supreme. 
Seize your chance: starting today, the new orgelbox ACR Skull Supreme is available in the shop. For the first time, you'll receive the legendary ACR Supreme as the main prize – in the extraordinary and deadly form of the Skull Version. What's more: up to now the supreme weapons were exclusively available as a special win with the highest rarity, never as a point of focus as the main prize.
Are you a winner? Then buy your capsule now! 
Note: From this update onwards, all Skull Supreme weapons receive the Superior EOTech sights. 
More Orgelboxes
We also have 1 more orgelbox for you. A box containing the CS/LS06 Shengtian RedDragon. With a little luck, maybe even the golden M4A1 is in there: with a laser pointer, EOTECH optics, an expanded magazine and increased accuracy, this special weapon is perfect for every mission.
Orgelbox improvements! All Supreme and Skull Supreme weapons now no longer have any repair costs. Unfortunately we cannot change this feature for the Supremes currently in your possession, excepting the M4A1 Skull Supreme.

SP Jackpot
Have you always dreamed of the main prize? Then get the new SP Jackpot capsule now. The new SP Jackpot orgelbox offers you a new jackpot of 10 million SP!
A New SP Orgelbox
To truly celebrate your lottery win in style, here's the new SP Orgelbox SP Virus Collection . Contents: 5 different weapons with the lottery. 
The Zombie Hunter Package
Already overcome zombie mode? If not, then the shop has the Zombie Hunter Package to help you. This will strengthen your attempts to defeat the onward charge of zombies!
What to expect in the May update
In the next update there's not just bug fixes coming - a new map will be arriving too.
Can you guess what it is?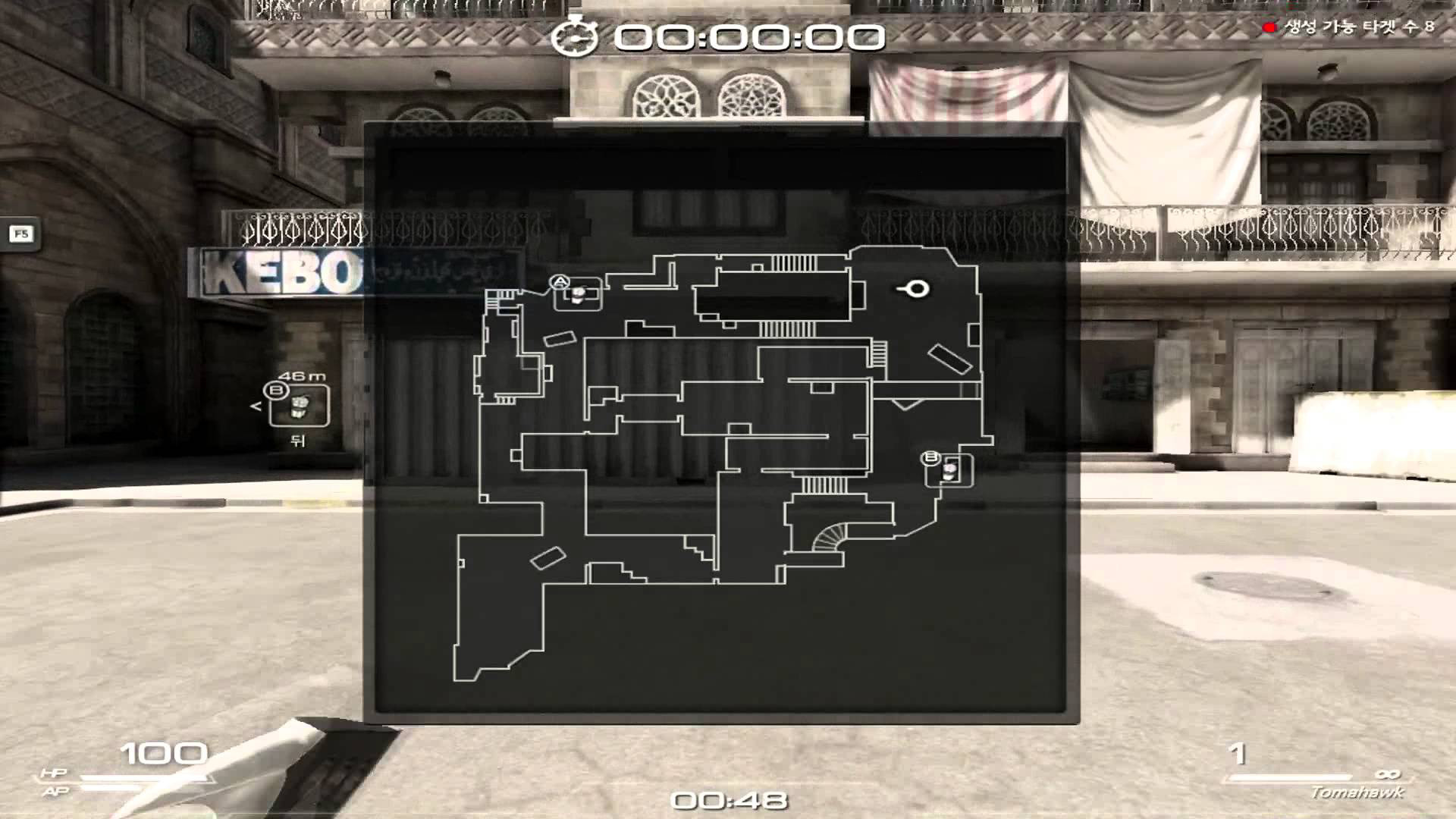 Change log in the forum
As always, you can get full details in the forum.
To ensure you are always in the loop, simply follow us on Twitter as well as Facebook.