NEW PVE MODE: ZOMBIE SURVIVAL
28.10.2016
The city is being overrun by zombies and the only way for the few survivors to escape is a helicopter.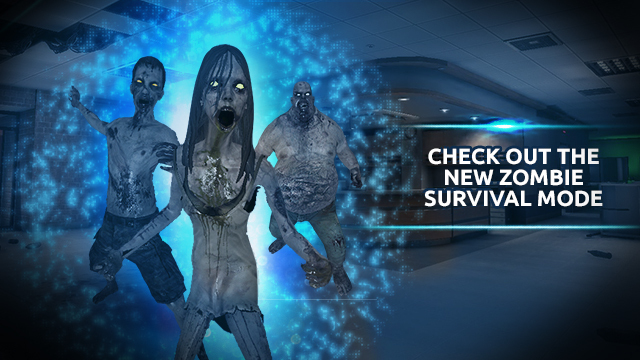 Attention soldiers,
There's no time to relax! The town is being overrun by zombies - the only way for the few survivors to escape is a helicopter. Fight with up to 3 comrades through the hordes of zombies in the new Death Hospital PvE map.  – as always with early access for VIPs. 
Zombie Tutorial Map is available for all to play.
The new Skull Supreme Box
Eyes up soldiers! There's a deal to be had: starting today there's the new orgelbox M4A1 Skull Supreme available in the shop. For the first time you'll be able to earn the M4A1 as the main prize – in the extraordinary and deadly Skull version. What's more: up to now the supreme weapons were exclusively available as a special win with the highest rarity, never as a point of focus as the main prize.
Are you a winner? Then buy your capsule now! 
More Orgelboxes
We have two more orgelboxes for you: one box with the UMP45 Black Pearl and one with the Cheytac Crescent. With a little luck, in both boxes you might even find the golden M4A1: with laser pointer, EOTECH optics, an extended magazine and increased accuracy, this special weapon is perfect for every mission.
Special offer, check out the new PMC "Easter Remy" for only 49 Cash!
Change log in the forum
As always, you can read the full details on the forum.
To ensure you are always in the loop, simply follow us on Twitter as well as Facebook.