NEW THIS FEBRUARY: HEXA LEAGUE
04.02.2016
New in February: the Hexa League map and 3 different Gladius Orgelboxes.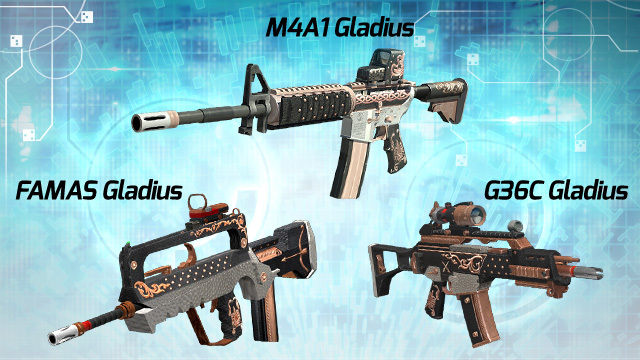 Soldiers,
The time for snowball fights in S.K.I.L.L. is over, but we are bringing more fun in the form of new map Hexa League for Party Mode – as always a early access treat for VIPs.
Hexa League comprises of 6 small maps, from which one per round is selected for play. They all offer a unique playing experience through individual rules and modifications. The best thing you can do is try it for yourself and see!
Additionally, all players now have access to the Escape Map, Mansion.
3 new Orgelboxes
There are 3 Orgelboxes, each of which contains a Gladius weapon: the already well-known M4A1 Gladius and now, the brand new FAMAS Gladius and G36C Gladius.
Change log available in the forum
As always, you can get full details in the forum.
To ensure you always get the latest news, simply follow us on Twitter as well as Facebook.