THE S.K.I.L.L. WINTER UPDATE
26.11.2015
A whole bunch of warming content for those chilly days!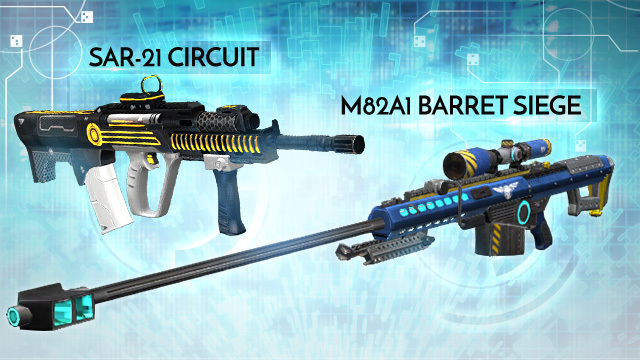 Soldiers,
Winter and plenty of holiday time is just around the corner. To make sure the atmosphere carries over into the game, we have once again made some festive decorations and have activated the 'Snowball Fight' mode. Just as with last year, you can carry out your snowball duels on the maps Christmas Farm and Heavy Snow!
3 New VIP Maps
VIPs will now also find 3 new maps in their list:
Castle (mode: Team Deathmatch)
Solar Tower (mode: Seizure)
Submarine Base (mode: Escape)
We've now made Mogadishu (TDM), Safe House (Seizure) and Checkmate (Sniper) available to all players.
3 new Orgelboxes and 2 new weapons
There are 2 Orgelboxes coming with exclusive new weapons: the mighty sniper rifle M82A1 Barret Seige and the assault rifle from Singapore, the SAR-21 Circuit. The SP versions of both weapons will be made available to you in approximately 2 weeks.
The third new Orgelbox offers you the chance at the rare Eagle Eye Snow. This now has one of the highest SP boosts in the game: 60%. In addition, it also now offers 15 Lucky Points.
Changelog in the forum
As always, full details are available in the forum.
To keep right on the cutting edge of the news, simply follow is on Twitter and Facebook.
What are you waiting for – time to fight!