FINAL SHOT AT THE ESL PRO LEAGUE WEAPONS!
07.07.2015
Contribute towards the prize pot for the highest league in S.K.I.L.L. and get hold of the extremely cool ESL Pro League weapons!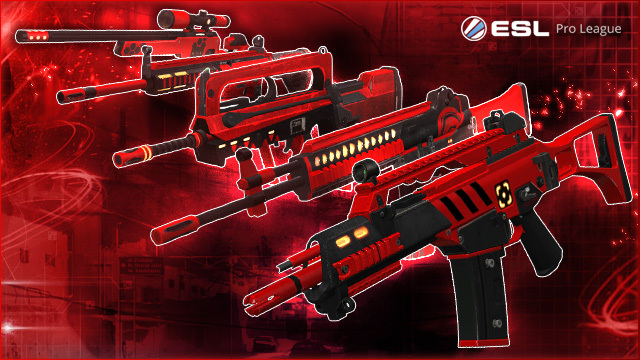 Soldiers,
We are hard at work on the next update for S.K.I.L.L.! Although we cannot yet name a specific date, one thing is already certain: the ESL Pro League Orgelboxes will be leaving the capsule market. The time left until the update is your final chance to get one of these five cool Pro League weapons:
HK417 Pro League 2015
G36C Pro League 2015
FAMAS Pro League 2015
CZ700 Pro League 2015
K2 Pro League 2015
Thank you for your support!
As you know, every capsule that you invest in a Pro League 2015 Orgelbox (no matter if HK417, G36C, FAMAS, CZ700 or K2) contributes €0.10 to the prize money for the first season of the ESL S.K.I.L.L. Pro League!
Our minds are already blown with the €30,000 that you have contributed to the prize pot - thank you so much for your contributions!
You can continue to view the current state of the prize pot can be viewed here.
Capsules will be opened automatically
As always, you have no need to worry: if you still have any unopened capsules on the day of the update we will automatically open them for you during the server maintenance and place the contents in your inventory.