WIN VIP PACKS AND MORE IN THE ESL WINTER CUP!
08.05.2015
There's no break from the eSports: win VIP packs and more before the ESL Pro League starts!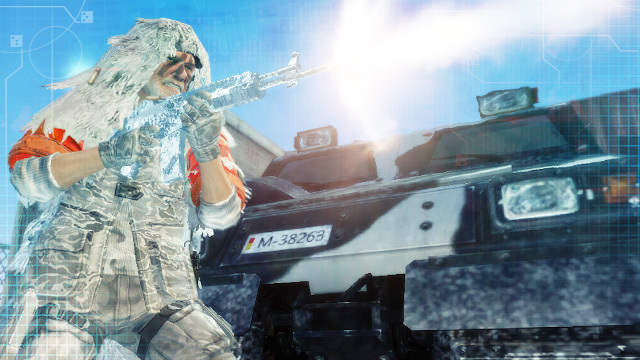 Soldiers,
Before the qualifications tournaments for the ESL S.K.I.L.L. Pro League get started on 31/3, there is still one more chance to win loads of cool in-game prizes. Two Winter Cups, organised by the ESL (Electronic Sports League), offer the chance to win VIP packs and more in the coming weeks.
Tough Duels in the 1on1 Winter Cup!
The best 8 players from a total of 4 qualifications tournaments will then match up 1 vs 1 in a final tournament to decide who is the best S.K.I.L.L. player of this winter. There's a collection of rare weapons to be won as well as a camo spray with a winter flare, one which is also no longer available in the shop!
Preparations for the ESL Pro League: 5on5 Winter Cup!
All teams that are currently working on their preparations for qualification to the ESL Pro League should take the time to sign up for the 5on5 Winter Cup! There you'll meet some challenging opponents who have already qualified for the ESL Pro League, Senpai and myXMG – there isn't a better way to start your training for the top level of S.K.I.L.L. play. On top of this, there are also some attractive prizes to be had, including VIP packs for 360 days and a camo spray.
This tournament will also comprise of 4 qualification tournaments and a final, and of course the best prizes will be waiting for winners in the final tournament!