YOUR WAY INTO S.K.I.L.L. ESPORTS!
11.11.2014
The ESL Amateur Cup is the best opportunity to get into S.K.I.L.L. eSports and to win VIP Packs!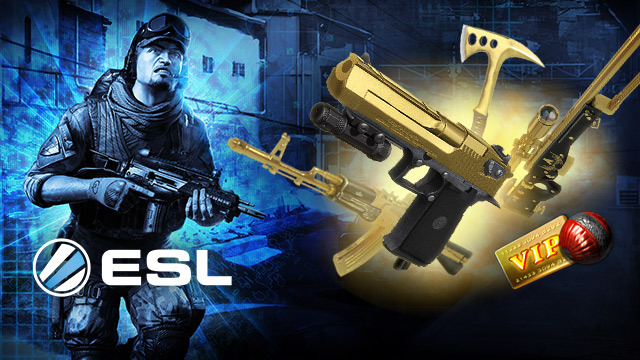 Soldiers,
If you managed to follow the ESL Euro Series you'll know: S.K.I.L.L. eSports is played by top teams at an extremely high level. No wonder, when the prize pots top €10,000 and more.
Have you gotten the itch to take part in a cup like this? To experience the complete programme of qualification tournaments, play-offs and finals? Then simply sign up here!
Ideal for Newbies
The major difference with the Amateur Cup? The best S.K.I.L.L. teams, such as ESL Euro Series finalists Senpai and New-Order (formerly Death.Energy) cannot participate. In this way, this cup is perfect for players and clans that have yet to gain experience in S.K.I.L.L. eSports, yet still want to enter a tournament and win prizes!
VIP Packs to be won
There are VIP Packs for S.K.I.L.L. (alongside ESL Premium for your account on the ESL) to be won:
1st: 5 x 360 day VIP Packs
2nd: 5 x 90 day VIP Packs
3rd: 5 x 30 day VIP Packs
The first two qualification tournaments will take place on 10/11 and 17/11. For all further details, such as the specific rules that the ESL sets for S.K.I.L.L. eSports, simply take a look at the ESL announcement!
We wish all participating teams the best of luck and the best of success!