FIND TEAMMATES AND OPPONENTS WITH ESL VERSUS!
28.10.2014
ESL VERSUS: In November there'll be another chance to win VIP Packs!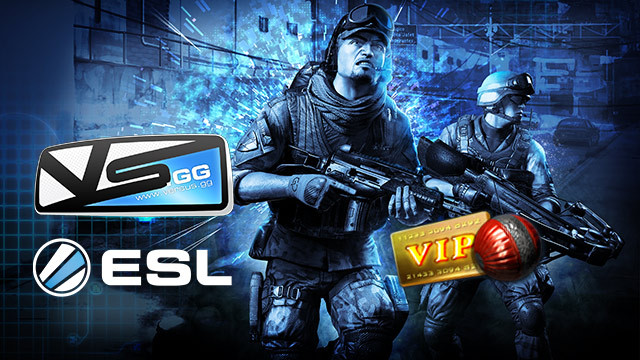 Want to get involved in S.K.I.L.L. eSports? Then try out VERSUS with the ESL (Electronic Sports League)!
Your chance to win VIP Packs!
Every player who plays at least 30 VERSUS matches in S.K.I.L.L. in November will be placed in the ESL's raffle. The main prize is a VIP Pack for 90 days, whilst a further five winners can enjoy the benefits of a VIP Pack for 30 days.
What is VERSUS?
VERSUS is the ESL's matchmaking service which joins together players of as equal skill as possible into teams for 5on5 blasting matches. Certain special rules apply to ensure a fair and balanced competitive environment. Since your victories and losses are listed in the rankings, you can easily compare your performance against other players.
You merely need an ESL account to take part, which you can set up here.
A detailed guide to playing in VERSUS and information on the special security measures the ESL uses against cheaters can be found here.