IT'S YOUR FINAL SHOT AT THE SAIGA 12 PYTHON AND THE CHEYTAC M200 BIG DIPPER!
24.09.2014
The SAIGA 12 Python and CheyTac M200 Big Dipper orgelboxes are leaving the shop with the coming update!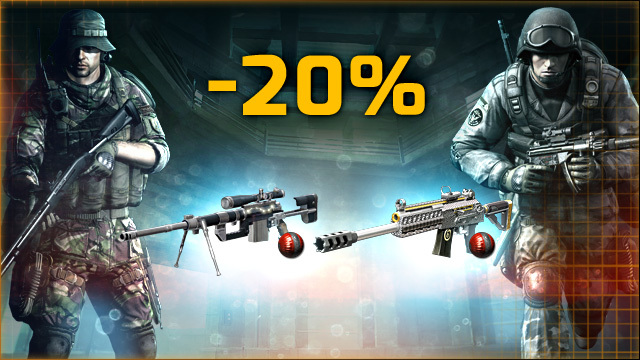 Soldiers,
We are hard at work on the next update for S.K.I.L.L.! Although we cannot give you an exact date just yet, one thing is already certain: there will be two cool new orgelboxes. To make space for them in the shop, the silvery shining Python and the wacky Big Dipper will be leaving the shop
Until the update comes capsules for both orgelboxes are cheaper!
To send off the two of them in style, the capsules for both orgelboxes are reduced by 20% until the day of the update arrives!
Capsules will be opened automatically
As always, you will not need to worry about a thing: if you still have unopened capsules for the two orgelboxes affected these will be opened for you during server maintenance and the contents placed in your inventory.