VIP PACKS NOW CHEAPER!
24.09.2014
Permanent price reductions on 90 day and 360 day VIP packs!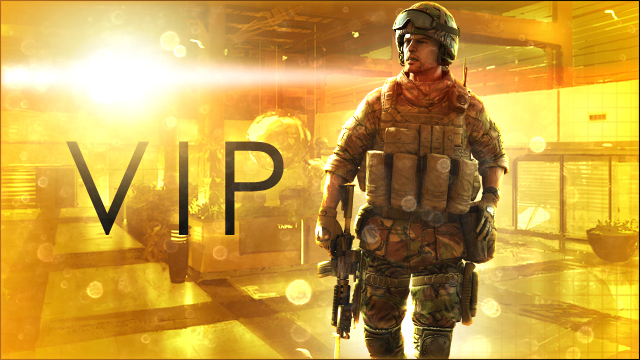 Soldiers,
Good news: the price of the two 'big' VIP packs has been slashed permanently!
We're lowering the price of the 90 day pack to 249 Cash and the price of the 360 day pack is being reduced to an amazing 799 Cash!
Here's a reminder of the VIP pack benefits:
Unlock an exclusive VIP weapon with each new VIP level
VIP weapons don't need to be repaired
EXP and SP boosts increase with every VIP level, up to 60% EXP boost and 12% SP boost at the highest level!
Access to the VIP Channel and exclusive maps
Reduced SP costs for quick respawns
Open VIP rooms and grant non-VIP players an EXP and SP boost!
Included in the pack: a whole load of capsules!